Image
Image
---
Support Services for Patients Taking OXLUMO
Alnylam Assist® is committed to helping your patients access their treatment and to providing support services throughout their treatment journey.
Support services in 4 key areas
Image
Image

Image
Benefit Verification
Help determining patient-specific coverage
Image
Financial Assistance
Information about patients' eligibility for financial assistance
Image
Patient Education
Disease and product education for patients and families
Image
Treatment Access
Education about prior authorization, claims, and appeals processes
Get Started
After deciding to start your patient on OXLUMO, begin the enrollment process by completing the Alnylam Assist® Start Form.
Together with Your Patient  
(in Office)
Image
Complete and submit the Electronic Start Form with your patient.
OR
Image
Print, complete with your patients, and fax the Start Form to 1-833-256-2747.
Initiate Then Send to Patient (via Email)
Image
Fill out the sections of the Start Form which will be emailed, via Docusign, to the patient to complete.
Alnylam Assist® Support Services Overview Brochure (PDF)
Image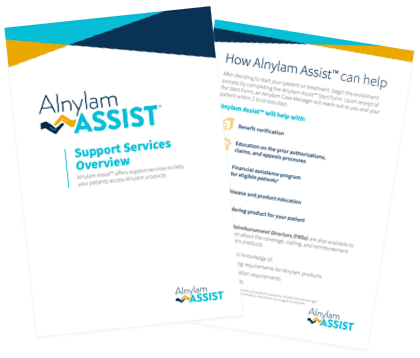 Alnylam Assist® Support Services Overview Brochure (PDF)
A concise overview to help healthcare professionals understand Alnylam patient support services
Alnylam Assist® Resources for Patients & Caregivers
You can share these resources with your patients and their caregivers.
Alnylam Assist® Patient Brochure
Alnylam Assist® Caregiver Brochure
OXLUMO Treatment Brochure
Learn About the Alnylam Assist® Team
Image
The team includes Alnylam Case Managers, Patient Education Liaisons, and Field Reimbursement Directors who provide support services to help patients prescribed Alnylam products.
Have Questions?
Alnylam Case Managers       
are here to help your patients 
with an Alnylam product.
If you or your office staff have questions,     
call us at:
1-833-256-2748       
Monday–Friday, 8am–6pm
Image
Image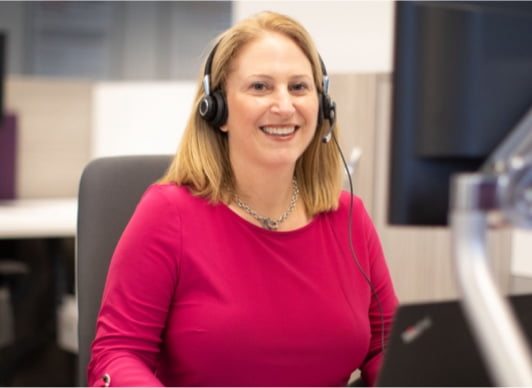 Image