Image
Image
---
Patient or Caregiver? We're Here to Help
Alnylam Assist® provides patient support services for you and your family during your treatment with OXLUMO.
Image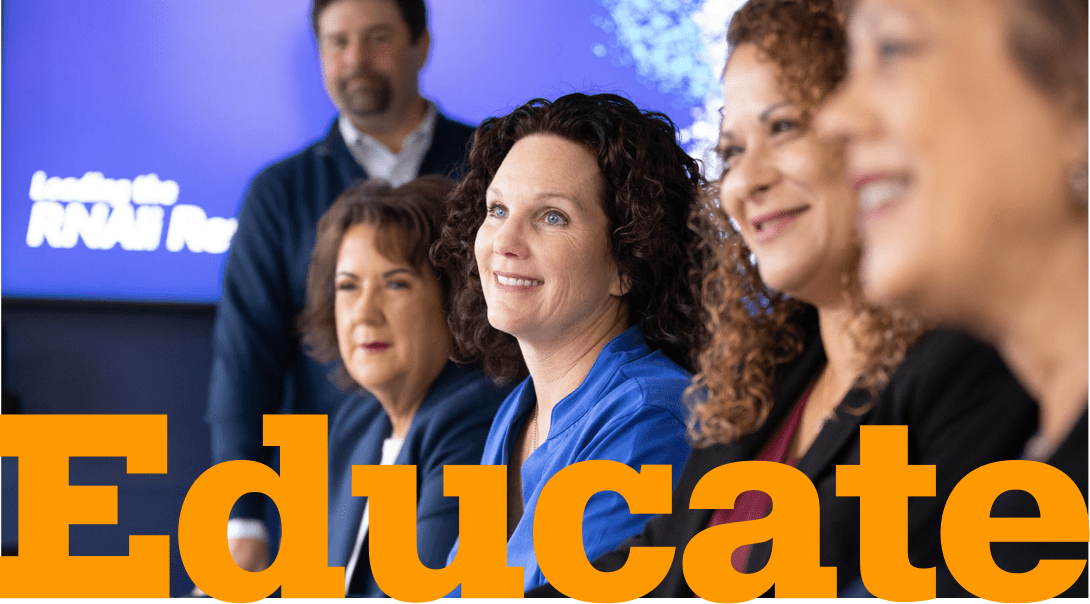 Get Started
When you and your doctor choose to begin treatment with OXLUMO and to enroll in Alnylam Assist®, here are the next steps.
Complete the Start Form with Your Doctor
You and your doctor will complete the Start Form together.
Your Doctor Submits the Start Form
Your doctor has options on how to do this. Doctors will either 1) complete the form with you present, or 2) begin the form by filling out the physician information, the Start Form will then be emailed, via DocuSign, to you to complete your portion.
An Alnylam Case Manager Contacts You
Upon receipt of the Start Form, an Alnylam Case Manager will reach out to you and your doctor within 2 business days.
What You Will Need
Before you begin this process with your doctor, please take a few minutes to review the types of information needed to fill out the Start Form.
Personal Information
This includes basic information, such as:
Your name
Date of birth
Current mailing address
Email
Phone number
Primary Insurance Information
This includes:
Information found on your insurance card, if you have one
Your plan name, policy number, and group number
Image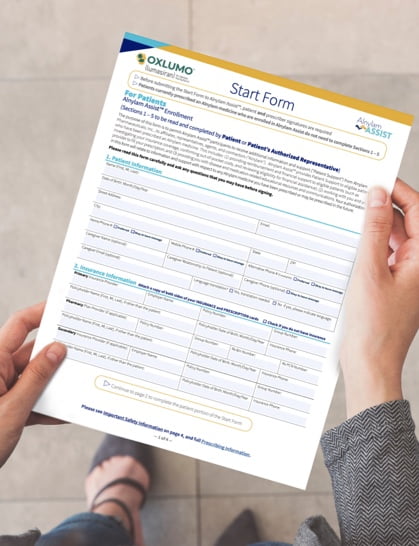 Alnylam Assist® Team Members
Image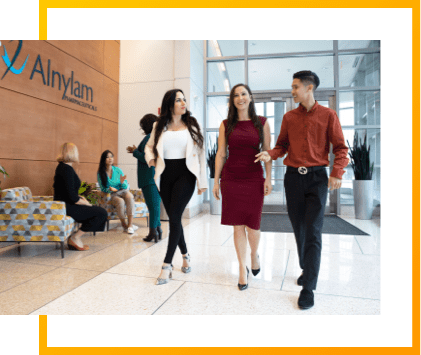 Alnylam Case Managers
Once you and your doctor choose to start treatment with OXLUMO, you will connect with a Case Manager who can help you get started and provide product support.
Alnylam Patient Education Liaisons (PELs)
PELs have backgrounds in nursing and can help educate you and your family about your condition and treatment with OXLUMO.
PELs are employees of Alnylam Pharmaceuticals and they are not acting as healthcare providers and are not part of your healthcare team.
Image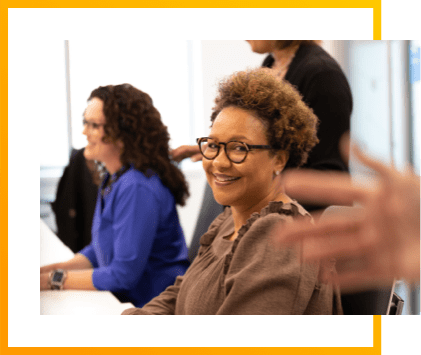 Helpful Resources for Patients
and Caregivers
It can feel overwhelming to face your diagnosis and start treatment. To help you, we've gathered resources with information about OXLUMO and understanding insurance. Explore the options below.
Insurance Resources
Alnylam Assist® provides resources to help patients access OXLUMO throughout the treatment journey.
Image
Explanation of Benefits (EOB)
This sheet outlines insurance company EOBs, what information they contain, and how to better understand them.
Image
Glossary of Insurance Terms
A handy reference glossary to help educate patients and caregivers about common insurance terminology.
OXLUMO Resources
Image
OXLUMO Treatment Brochure
This brochure provides patients and caregivers with information about OXLUMO and how it was studied to treat PH1.
Our Message to Caregivers
Image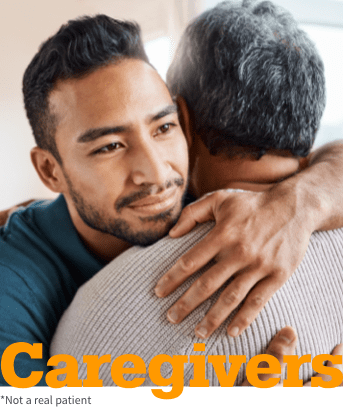 We understand that it can be challenging to care for someone with PH1. Alnylam Assist® is here to help your loved one access treatment and provide you with additional resources.
Image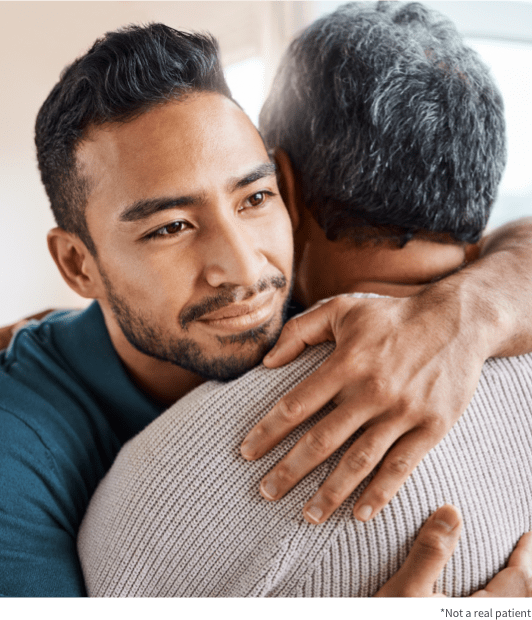 Image

Disease and Advocacy Resources
Get information and support from these independent patient organizations.
About rare diseases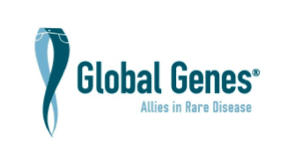 Global Genes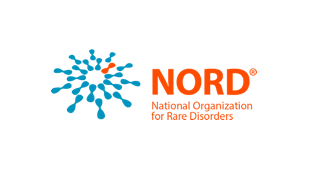 National Organization for Rare Disorders
For caregivers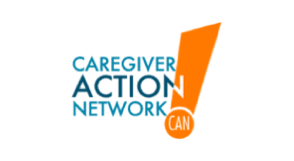 Caregiver Action Network (CAN)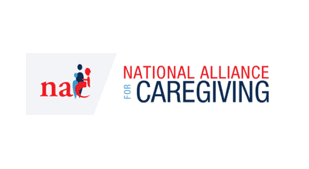 The National Alliance for Caregiving
Image

Are You a
Image
Alnylam Pharmaceuticals developed the Alnylam Assist® program to provide support services for patients and caregivers throughout treatment with Alnylam products.
Have Questions?
Alnylam Case Managers     
are here to help with  
your Alnylam product.
1-833-256-2748          
Monday–Friday, 8am–6pm
Image
Image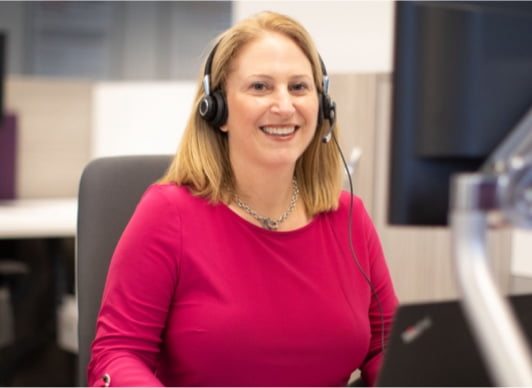 Image